Buyer's Realtor for Legends at Bethlehem in Glenmont
Are you looking to purchase a Hodorowski Home in the Legends at Bethlehem in Glenmont? Great choice! Our Capital Region real estate broker recently purchased a home from the Legends at Bethlehem in Glenmont and is very pleased with the home. Now our buyer's realtor for Legends at Bethlehem in Glenmont wants to help make your dream a realtor too. This is an excellent development with two more phases of construction to go. One already has the road set up and the lots marked, while the last phase has the infrastructure going in soon and the lots will probably be marked shortly after that. Make sure to be ready to place a lot hold as soon as it opens because lots are filling up quickly and these are the last two phases to nab a home at the Legends at Bethlehem in Glenmont with Bethlehem Central Schools, convenient access to grocery stores, restaurants, home improvement stores, and other major shopping chains. There is also convenient access to 9w and good access to the thruway.
Why You Need a realtor as a new construction home buyer
Every builder will be the first one to tell you to not use a realtor as a buyer. Builders and construction companies will tell potential buyers that it is completely unnecessary and just more of a hassle. This is because, with new construction, the builder's realtor does a lot of the real estate work including choosing the home model the buyer's want, tweaking blueprints, contract negotiation and signing, plot plans, selection and finishing, change orders, and distributing most of the communications between the builder and you as the buyer. This is unlike normal home purchases where the buyer's realtor will take part in many of the steps. Thus, builder will tell you to NOT have a realtor. The reason why? Because the builder is paying both their realtor and YOUR realtor–not you! Some builders are so convincing that some new construction home buyers may feel that having a realtor represent them could upset the builder and harm their chances of getting the house they want. As a result, some buyers will forego getting their own realtor.
This is a HUGE mistake!
A realtor really should always be used in any home transaction–especially as a buyer who DOES NOT pay for the commission of their realtor! There is no reason to not have the extra advice and expertise of a real estate agent or Capital Region real estate broker on your side during any real estate transaction. This includes any building development, including building new construction homes at the Legends at Bethlehem in Glenmont.
This is because a buyer's realtor for new home construction can help buyers and protect the interests in ways that a builder's realtor may not necessarily do. It is not that the builder's realtor is trying to take advantage of buyers, but it is that this is a business and realtors only get paid when they make a sale. Thus, some realtors will do anything they can to make a sale. Having a realtor on your side to protect your rights ensure that you get the home you want and do not get taken advantage of.
Hire Our Real Estate Broker as Your Buyer's Realtor for Legends at Bethlehem in Glenmont
Not only should you hire a realtor, you should hire our Capital Region real estate broker at NAB Realty Group. Our broker recently bought a home from Hodorowski Builders and knows how the entire process works from lot home to closing. Each builder offers different options, and knowing what Hodorowski can do for you can ensure you get the best dream house that you want and can afford.
The main reasons for having a realtor for a buyer's realtor for Legends at Bethlehem in Glenmont include the following:
Experience buying from Hodorowski Homes
Licensed and practicing lawyer which, while not offering legal services for buying a home, buyers still get the training, experience, and skill of a lawyer in their new construction sale
Former Chairman of the Coeymans Planning Board which is an invaluable tool in dealing with planning, plot plans, stormwater management, and new construction to help buyers really envision their next home
Affordable in that there is no cost to you for our services as the buyer in new construction
Our real estate broker and executive assistant can help answer your questions and give you advice how to proceed, including with selections and design options
Quick and effective service, answering most emails and contacts within hours or at the latest 24 hours
Experience buying and selling a house, including during the COVID-19 pandemic where the market is hot, aggressive, and full of rules, regulations, and guidance which make it more difficult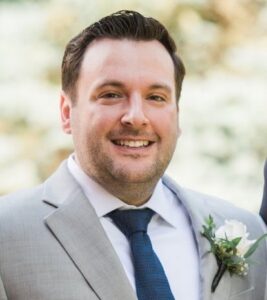 Nicholas A. Battaglia
Real Estate Broker
Also a licensed attorney in New York and New Jersey (not providing legal services are part of real estate services).
Former chairman of the Coeymans Planning Board and knows how new construction works on both a lot, development, and town level to help buyers get what they deserve.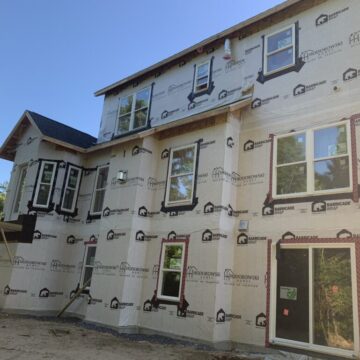 Under Construction at Legends!
Learn the process how you can get your Hodorowski Home at the Legends of Bethlehem in Glenmont made to fit your style and needs. Our real estate broker at NAB Realty Group has actual experience buying from this builder and knows how wonderful they are to work with and the final product they produce. Learn how you can get one of these homes before they disappear by hiring our buyer's realtor for Legends at Bethlehem in Glenmont.
Rely on Our Real Estate Broker
Bought a Home From Hodorowski Homes
Get our help buying your new construction home from Hodorowski Homes and learn from our experience, "wish we did that," and "we didn't need to do that" in order to best spend your money to get the upgrades and dream home that you want and deserve. Experience matters and we have it.
Licensed Attorney
Although not providing you legal services, there is an obvious advantage to having a licensed attorney represent you on a new construction home purchase to help with contract negotiations and troubleshooting around issues that will arise with the builder or the Town regarding plans or variances. An added benefit at no extra out-of-pocket cost to you.
Former Chairman of a Local Planning Board
There may be no better way to protect your rights during new construction than to have the former chairman of a planning board represent you for your new construction home purchase. Our real estate broker could spot and resolve potential issues before they explode and waste your money unnecessarily.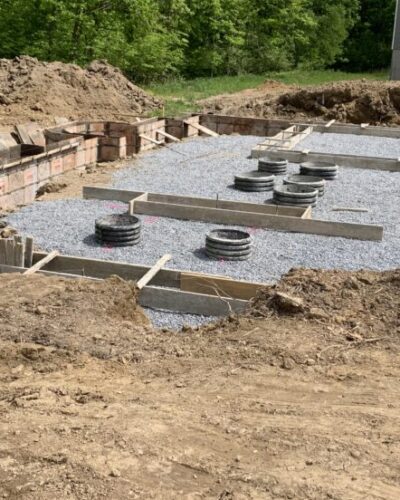 Hire Our Capital Region Real Estate Broker as Your Buyer's Realtor for Legends at Bethlehem in Glenmont
Learn how we can help your purchase your dream home from Hodorowski builders such as a home at the Legends of Bethlehem. By hiring our Capital Region real estate broker, you are getting someone with the experience of a buyer who bought from Hodorowski, skill of a lawyer, knowledge of a chairman of a town planning board, and overall ability to ensure your dream home is attainable.
All of these benefits are also at no extra cost to you or your family because the builder pays for their own realtor. This is an amazing advantage to have as a buyer and if you try to go without a realtor, you may be risking money and your dream home. Get our help and learn how you can maximize the money you spend on your new Hodorowski Home to get a home that works for you.